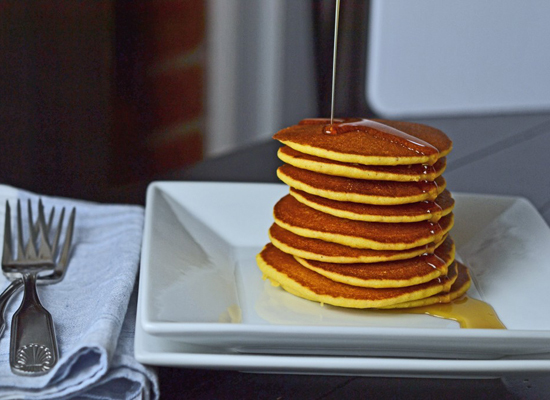 Gluten-Free Pancake Recipe
Prep: 15 min. Cook: 10 min./batch
Ingredients
3 teaspoons baking powder GF
2 tablespoons butter, melted
1 teaspoon vanilla extract
1/3 cup miniature semisweet chocolate chips, mashed banana, blue berries or your favorite topping...
Directions
In a large bowl, combine the rice flour, potato starch, almonds, sugar, baking powder and salt.
In another bowl, whisk the eggs, milk, butter and vanilla; stir into dry ingredients just until moistened. Stir in chocolate chips if desired.
Pour batter by 1/4 cupfuls onto a hot griddle coated with cooking spray; turn when bubbles form on top. Cook until the second side is golden brown. Yield: 12 pancakes.

With my big family of non-gluten eaters, I double the batch. This recipe is so easy my dear son makes it, before I even get out of bed! So yummy…